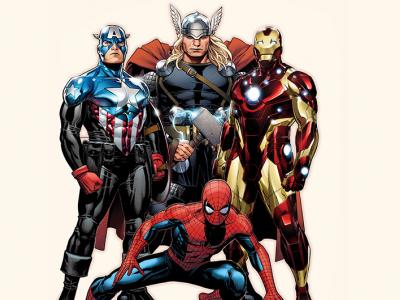 Marvel Studios and Sony Pictures announced yesterday that Spiderman will become a part of Marvel's Cinematic Universe. Those of you who listen to our NerdVsWorld show will know that we've been musing over this possibility for some time and it now looks like this particular door has finally been opened.
Under the deal, Spidey will make an initial appearance within an upcoming MCU film, which, according to the Wall Street Journal will be Captain America: Civil War in 2016. After that, Kevin Feige and Amy Pascal will co-produce a standalone movie for release on July 28th, 2017 with further MCU characters being integrated into the Spiderman franchise.
As of the time of writing it's not looking likely that Andrew Garfield will be reprising the role in the upcoming films, opening up speculation of who will be taking on the role. Regardless, we would implore the creative team behind this one, for Odin's sake, please do not redo his damned origin story again. We get it. With great power etc... 
As well as this, Marvel have released updated release dates: Marvel's "Thor: Ragnarok" will hit theaters November 3, 2017. The following year, Marvel's "Black Panther" will make its way to theaters on July 6, 2018, and Marvel's "Captain Marvel" on November 2, 2018. Finally, Marvel's "Inhumans" will now debut in theaters July 12, 2019. More on Marvel.com: http://marvel.com/news/movies/24065/marvel_studios_schedules_new_release_dates_for_4_films#ixzz3RNQennTe