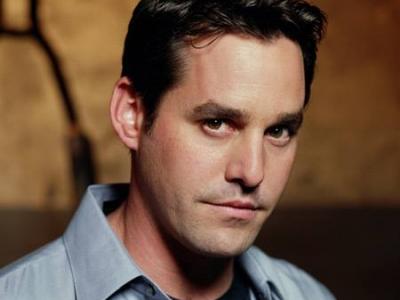 This year, Europe's #1 Sci-fi and Fantasy Festival adds extra talent, pizzazz, and magic to the mix when it returns to Camp SFW, Pwllheli, Gwynedd, North Wales between 30th March and 2nd  April 2017 for SFW 8: the legendary Sci-fi & Fantasy Weekender!
"We've always had magic," admits CEO Jonni Davis, "How could you not, surrounded by landscapes like these in North Wales? This year, though, we're putting on the biggest and best Sci-fi & Fantasy Weekender yet. How magic is that?"
SFW is delighted to announce its line-up of guests, including three new exciting additions:
For Buffy the Vampire Slayer fans, Nicholas Brendon will be attending on the Friday. Nicholas played Xander in Buffy (one of Buffy's core 'Scooby Gang' vampire slayers) in this incredibly popular, influential and (let's face it) kickass series.
We're also delighted to welcome Chris Barrie Famed as Arnold Rimmer in Red Dwarf (the only 'Dwarf character with his own super-catchy theme song!), Chris has also performed in Spitting Image, The Young Ones, Blackadder, and The New Statesman, as well as headlining 'The Brittas Empire'. Chris also served as Lara Croft's butler in the Tomb Raider Films, lucky fellow! Chris will be here on the Saturday only.
Our third new guest, Jimmy Vee, will probably be a familiar name, but perhaps not a familiar face. He's often hidden in an amazing range of monsters and aliens in Doctor Who! In 2005, he played The Moxx of Balhoon in the BBC's relaunched Doctor Who, then a 'Space Pig'. In David Tennant's era, Jimmy played the popular, red, conker-headed alien Bannakaffalata alongside Kylie Minogue in 'Voyage of the Damned'. Most recently, he inhabited the robotic Skovox Blitzer which threatened Peter Capaldi's Doctor in 2014. He also appeared as several aliens in The Sarah Jane Adventures.
These three new additional guests join the already impressive line-up of guests for the weekend, which now looks as follows:
FROM DOCTOR WHO
Frazer Hines ('Jamie McCrimmon'), Daphne Ashbrook ('Grace Holloway'), Yee Jee Tso ('Chang Lee'), Wendy Padbury ('Zoe Heriot'), Peter Purves ('Steven Taylor'), Phil Ford (Scriptwriter), Jimmy Vee (Monster actor)
FROM OUTLANDER
Duncan Lacroix ('Murtagh Fraser') (Friday Only), Stephen Cree ('Ian Murray') (Friday Only)
FROM TORCHWOOD
Gareth David Lloyd ('Ianto Jones') (Saturday Only)
AUTHORS
Darren Shan, Jenny Colgan (Saturday Only), Freda Warrington, Simon Morden, Justina L A Robson, Steve Lockley, Paul Lewis, Sam Stone, David J Howe, Ed Fortune.
ARTISTS & COMIC BOOK LEGENDS
Dez Skinn, Simon Bisley, Glenn Fabry, Simon Davis, Clint Langley, Jeff Cummins.
Added to this rich tapestry of guests, you'll find SFW's varied, fun-filled programme of entertainment, panels, music, films and events. We've even managed to secure the services of popular dance troupe Boogie Storm (fresh from Britain's Got Talent) who will perform during the Imaginarium show on the Friday night.
So, it's all systems go, rockets firing, turbines to speed, and spells at the ready! Stakes are high as we head towards SFW: The Sci-fi & Fantasy Weekender. Pwllheli won't know what's hit it!
Book online @ www.scifiweekender.com or ring Lisa on 0207 097 1521.