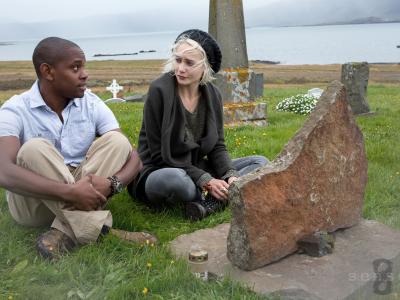 If you've read Ferg's recent review of Jupiter Ascending and know my personal feelings towards the Matrix Trilogy and Speed Racer, then you'll know that the Wachowskis are not exactly flavour of the month here at The Wonky Spanner. However there may be a glimmer of hope in the near future in the form of Sense8, a forthcoming colloboration between them, J. Michael Straczynski and Grant Hill.
Sense8 is the story of eight people from around the world whose lives are suddenly and inexplicably connected in a fight for their own survival.
The cast includes: Brian J. Smith, Tuppence Middleton, Jamie Clayton, Miguel Angel Silvestre, Tina Desai, Doona Bae, Aml Ameen and Max Riemelt. Also, Daryl Hannah, Naveen Andrews, Terrence Mann, Freema Agyeman, Alfonso Herrera, Erendira Ibarra, Adam Shapiro, Ness Bautista and Joe Pantoliano.
For more information about #Sense8, follow the series at twitter.com/sense8.
All twelve episodes of Sense8 will launch Friday, June 5 only on Netflix and you can see the trailer and some exclusive images below.