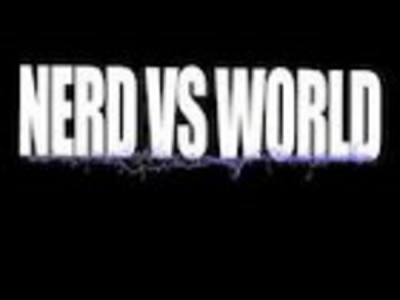 This week, Bren, Spindles and Ady are joined in the studio by renowned Steampunk and gamebook author, Jonathan Green.
We talk Empire awards, Doctor Who past, present and future, 80s TV shows, Steampunk, Roleplaying, Films and, of course, the lovely Mr Green himself.
Here's a few of the links for stuff we were chatting about in the show.
Jonathan's current Kickstarter venture, Clemency Slaughter and the Legacy of D'Eath: http://www.kickstarter.com/projects/1412864360/clemency-slaughter-and-t… Go and fund it.. You know you want to!!!
The NerdVsWorld/Rule32Cafe International Tabletop Day in Worcester: http://www.facebook.com/events/512087275504533/
This weeks musical interlude comes from the wonderful The Men That Will Not Be Blamed For Nothing. You can find them over at https://www.facebook.com/blamedfornothing
Thank you once again to the very lovely Peter Davison for providing this week's intro.
Also huge thanks to Jonathan Green for coming on the show. You can find him on Twitter: https://twitter.com/jonathangreen or his website at http://www.jonathangreenauthor.com/
As always you can join us on facebook: http://www.facebook.com/nerdvworld
Or find us on twitter with the hashtag #NerdVsWorld or our accounts:
https://twitter.com/nerdvsworld - Brendan
https://twitter.com/kaosady - Ady
https://twitter.com/spindlyone - Spindles
Until next time,
Take care, and be excellent to each other.