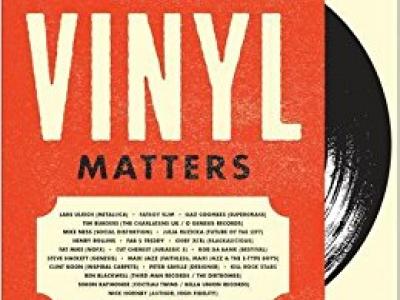 Hello, and welcome to a very special edition of NerdVsWorld.  On this episode I chat with Pop Music Academic and Pop Culture Nerd, Dr. Jennifer Otter Bickerdike, about her latest book "Why Vinyl Matters."
In "Why Vinyl Matters", Jen chats with some great and notable names within the music industry (Henry Rollins, Lars Ulrich, Nick Hornby, Norman Cook, Fat Mike.. and many more) about their memories of vinyl.
We discuss these memories on the podcast, looking at how one's connection to creating music can affect the way in which you idolise the vinyl medium. We also talk about the similarities between record collectors and comic collectors, how our collections help define us, the love for physical media, and what comic shops could learn from the resurgence and relevance of the modern record shop.
Jen also adds her Five Films to our "NerdVsWorld Films You Have to See" list.
Follow Jen on Twitter at: https://twitter.com/JenOtterBickerd
You can get your hands on a copy of "Why Vinyl Matters" at the following places:
In the UK head to Rough Trade: https://www.roughtrade.com/gb/books/why-vinyl-matters-a-manifesto-from-m...
In the US head to Powell's: http://www.powells.com/book/why-vinyl-matters-9781851498635
For more info on the Rough Trade signing head here: https://www.facebook.com/events/137724463502635/
We hope you enjoy show, as always you can get in touch with us on twitter at https://twitter.com/NerdVsWorld We'd love to hear from you.  Until next time, take care and be excellent to each other.