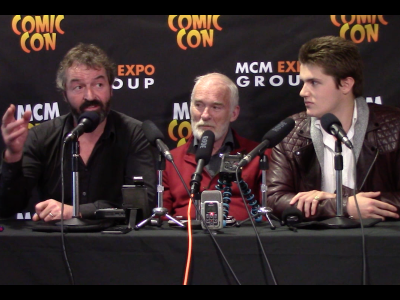 Welcome to 2016 and what we're gonna say is the first episode of Season Two of The WonkyCast. This week's show is the full press panel with Ian Beattie (Meryn Trant), Eugene Simon (Lancel Lannister) and Ian McElhinney (Barristan Selmy) from Game of Thrones
As well as listening to it as a podcast you can see the full video on our YouTube channel at https://www.youtube.com/c/wonkyspanner
And for details of forthcoming MCM conventions check out http://www.mcmcomiccon.com/
We'll be back soon with another episode, but don't forget you can get the latest updates from The Wonky Spanner by following us on twitter: https://twitter.com/TheWonkySpanner or on our facebook page: https://www.facebook.com/TheWonkySpanner.
Until then, goodnight internet, whenever you are.